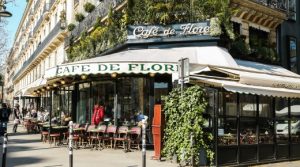 (note : if your book is not literature, for example if your book is about political, health, legal, economics, science etc please go HERE !)
Press agent with 14 years of wide and varied professional experience, living in Saint-Germain des Prés, the historic writers' neighborhood in Paris, near the famous Café Le Flore and the Les Deux Magots (famous Parisian cafes), benefiting from an address book of 80'000 journalists and its media survey throughout France and for every sectors. 
In Balustrade's English website version, I propose representing foreign authors to French journalists and influencers.
Literature, it's where I honed my skills as a press agent. 
Even today, my literary clients represent more than 60% of my contracts.
Two cases may arise : 
1) if your book is on the verge of being published in France or if it already exists in a french version: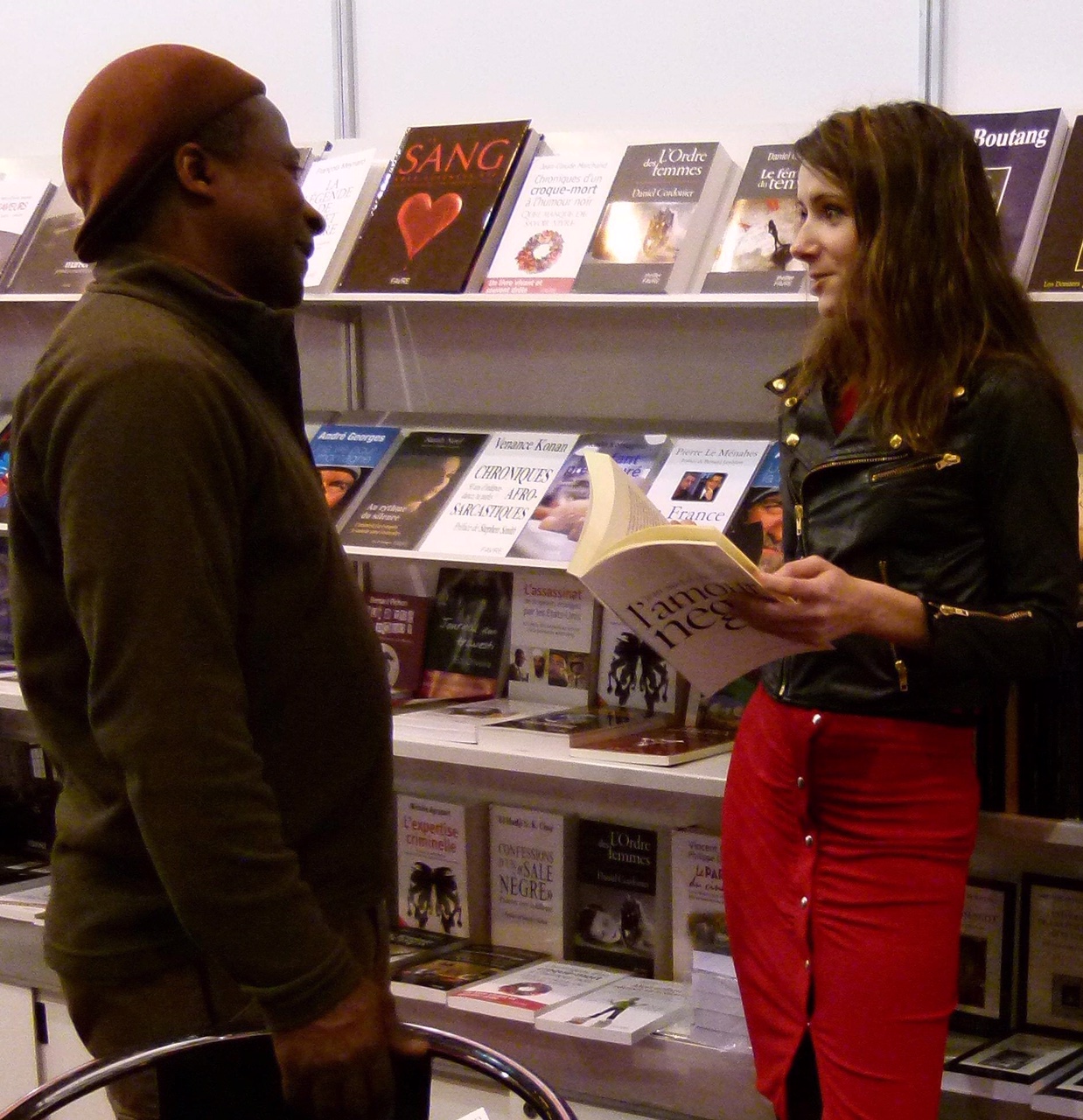 Having a press agent in Paris such as Guilaine Depis guarantees the book will have every chance of gaining visibility and occupying in France's literary scenery, in this historic country possessed with a great literary tradition.
Guilaine Depis is the intermediary between authors who are either unable to be physically present in Paris, or to express themselves in correct french, which is necessary when attempting to address efficiently french publishing houses and journalists, influencers or bloggers. 
Signing a contract with Balustrade is offering your book the possibility to reach a French audience. As a matter of fact, Guilaine Depis has a very wide network of French journalists, publishing houses and literary critics whom she frequents regularly, seeing them at lunches and at literary dinners. It should be noted that in France, a press agent's work in France, in accordance with the rules of conduct published in the Lisbon Code, and because of the liberty enjoyed by the French press, no visible result is guaranteed. It's a profession which implies an obligation of means, not results. The author pays up front for information concerning his book an information aimed for the journalists and literary critics concerning his book and its shipment to recipients selected by Guilaine Depis from amongst more than 5000 journalists and literary critics in France. Said journalists and literary critics are then free to accept or not to read the recommended book, to like it or not, then to write an article or interview or not.
Notwithstanding the above, according to Google, Guilaine Depis is number 1 of the "book press agent" category in France. Furthermore, a quick tour on her Facebook public profile will demonstrate that Guilaine Depis is well-known, active and highly appreciated for the quality of her writing and the intelligence of her reflections and analyses as well as for photographs revealing her as exceptionally open, unquenchably curious regarding others and hungry to meet new people. After a brief overview of her page, one quickly realizes that she has a hefty address book, primarily in the literary sector. French journalists, literary critics and bloggers pay attention when she discusses a book in which she believes. In her guestbook, the testimonials of her literary customers, mainly authors, should inspire trust for they are, with few exceptions, extremely satisfied with the results of her work and regularly renew their contracts or recommend their entourage to hire her as press agent.
2) in the event the French version of your book doesn't yet exist: 
Guilaine Depis has been working with trusted professional translators for several years and also offers as a service, if your book doesn't yet exist in French, to organize and entirely supervise the translation. She can then help you find a French publisher to publish it. Then begins the essential part of her mission: press relations to make the book known in France. Because the key is not just translation and giving birth to the book, but making it live, accompanying it as it reaches out of media, influencers, etc., who will all allow it to find readers.
– Since 2012 (8 years), I have been working under the Balustrade banner, my own, as a freelance literary press agent for multiple authors, publishing houses, and on occasion, several literary prizes and events: "Le Marché de la Poésie" (The Poetry Market, the biggest worldwide annual event for poetry publishers, which has been existing for 37 years), the Cabourg Bookfair (located in the city which has home to the hotel loved by Marcel Proust), "La Fête de la Philo" (Philosophy Festival), etc.
Before 2012, I spent four years as a press agent at the Éditions Des femmes (2007-2010) publishing house where I worked primarily as press agent for books by the Founder of the Women's Liberation Movement in France Antoinette Fouque ; the female Burmese politician Aung San Suu Kyi ; Taslima Nasreen a feminist literary figure of Bangladeshi origins opposing fundamentalism ; Elisabeth Roudinesco, the celebrated historian of psychoanalysis ; the Franco-Tunisian lawyer and politician Gisèle Halimi ;  Sigmund Freud's grand-daughter Sophie Freud ; Thérèse Clerc, the feminist activist who fought for abortion rights.
as well as audio books of famous French figures such as the actresses Catherine Deneuve, Isabelle Huppert, Fanny Ardant, Emmanuelle Riva, Macha Méril, Arielle Dombasle…and the famous authors Benoite Groult, Jean-Paul Enthoven, Emmanuel Pierrat, Daniel Mesguich, Charles Juliet, Irène Frain… 
(Note : if you are not an author, or your book is not literary, but is in a different field such as economics or law, or self-help, you need to go HERE !)
Who are Balustrade's literary clients in France?
Authors themselves : About half of my French clients are authors whose publishers are : 1) too small to provide a press agent service. 2) too large to allow the existing press agent to find the time necessary to really take care of their book. 3) self-publishing authors working in their own publishing structure or at their own expense in publishing houses whose business model involves giving birth to books but not sending them out into the world !
Publishers : The other half of my customers are foreign publishers wishing to have a press relations professional to give their books visibility in France; small French publishers who cannot afford a fulltime press agent and who regularly assign me individual missions for some or all of their publications ; and large publishing houses who choose me for their book or collection based on my network, which their consider appropriate for a given situation.
Somme examples (incomplete list, please click on the category of interest) of books for which Balustrade had responsibility for the press relations. Balustrade has defended all types of novelistic genres (autofiction, thrillers, fantasy, historical, rock'n roll, musical, political or ecological fables, etc), not to mention biographical stories, literary essays, collections of poems, collections of short stories, youth books (children or teen literature).
Balustrade was also entrusted with missions such as editorial coaching/ opening channels in which it was able to find publishers for well-established writers, including a famous journalist of the leading french newspaper "Le Figaro", which helped it emerge into the limelight. Such missions far exceed the scope of traditional press agents.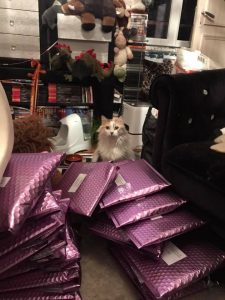 The one without whom NOTHING would be possible : Jasmine Catou, my precious personal assistant, so important that she walks and stretches on my logo's balustrade. 
Very brave, she works tirelessly to make nice packages with the authors' books defended by Balustrade for journalists. My customers love her so much that she has already made the cover of a book and she has become a character in the novel "Les Chimères de Karl" (Karl's pipedreams). Inspiring feline ! 
Guilaine Depis with French famous writers